In May, we raise awareness of skin cancer. The most prevalent type of cancer in the country is skin cancer. as a board-certified dermatologist and a full-time resident living in Miami, Florida; I know all to tell the signs of skin cancer. As the clinical advisor for Lyric Health everyone can be at risk for skin cancer, not just the warmer sunnier climates.
Melanoma, which develops in melanocytes, is the third most prevalent type of skin cancer. You get your skin's color from these cells. Moles sometimes develop into melanoma. In addition to focusing on research into the cause, prevention, diagnosis, treatment, and survivorship of melanoma and skin cancer, Skin Cancer Awareness Month serves as an annual chance to increase public awareness of these diseases. The objective is to assist persons who have been impacted by melanoma and skin cancer and to promote healthy habits including keeping an eye on skin changes, avoiding indoor tanning, and adhering to sun safety precautions.
People are more likely to go outside in May because of the nice weather. Your chance of developing skin cancer can rise if you expose yourself to excessive UV radiation from the sun and indoor tanning rooms.
What are the best things to do to prevent skin cancer?
ANSWER:
You may reduce your chance of developing skin cancer by shielding our skin from the sun's UV radiation and staying away from indoor tanning facilities and sunlamps. Maintain shade, and dress in coverings for your arms and legs. Put on a wide-brimmed hat to protect your face, head, ears, and neck from the sun. Put on wraparound sunglasses that offer UVA and UVB protection. Use a broad-spectrum sunscreen that has an SPF of 15 or higher.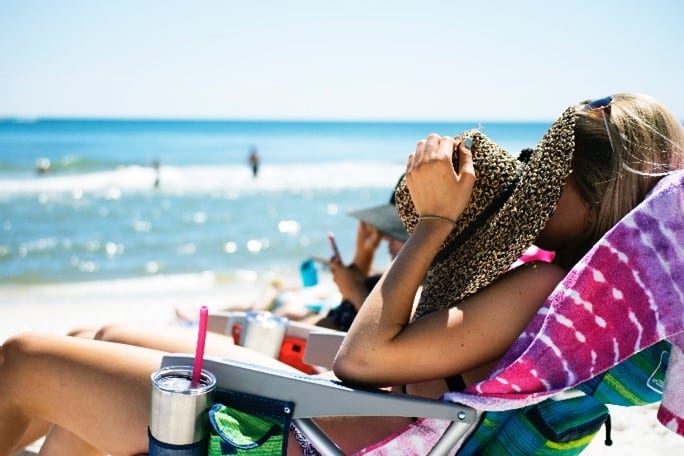 What are some factors that can help you decide if chemical or physical sunscreen is best for you?
ANSWER:
Your skin's sensitivity and type are only two of the many variables that will determine this. Chemical sunscreens are more likely to irritate certain people who are prone to acne and inflammation, whereas physical sunscreens are often preferable for those with sensitive skin. A broad-spectrum sunscreen is what you want to use.
The sun protection factor (SPF) of your sunscreen should be 30 or greater.
No sunscreens are waterproof or "sweatproof," and manufacturers are not authorized to make such claims. "Water resistant" does not indicate "waterproof."
What are the risks for skin cancer?
ANSWER:
Naturally having fairer skin.
Skin that gets uncomfortable in the sun, freckles, burns, or reddens quickly.
Green or blue eyes.
Blonde or red hair
Many kinds of moles, of certain sorts. >a skin cancer family history an individual's experience with skin cancer.
Older age
Remember as we start to transition from spring into the hot sunny summer months, follow Lyric Health for more skincare tips.